This summer, I am posting favorite blog posts from 2014. This one was also a favorite from 2013!
This post is all about taking someone else shopping -- that's right, your favorite munchkin!
How can you make it easy and fun? Just follow my top 10 tips!
Do you shudder and recoil when you think about back-to-school shopping with your kids?
Or do you think it's going to be fun and then end up getting in an embarrassing fight that bums you out?
While I agree that shopping with a toddler is just not worth it, your kids might be at the age (or price point) where you really must go and try the pieces on.
Shopping with kids really can be easy and fun -- my top 10 tips are road tested -- every year!
Here's the formula:
what you want to get -
1/2 your expectations +
an extra half hour +
ice-cream!
=
smiles all 'round!
Top 10 Tips to Make Back-to-School Shopping a Breeze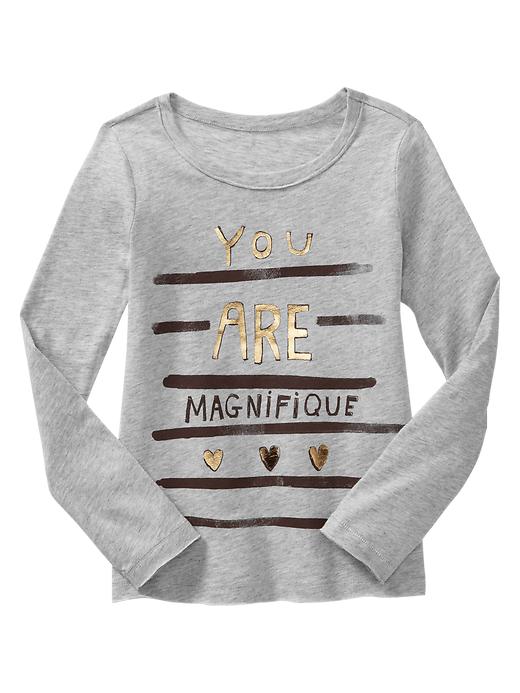 Sort on Your Own. Look through your kids' clothing yourself for pieces that show wear & tear or stains. I tried to do the sorting with my daughter once and suddenly every piece was special or beloved! Forget it.
Try it On in the Store. Once you've sorted, bring anything you're unsure about with you to try it on your kid -- in the store. When faced with something new versus the old one that doesn't fit or has stains, your child will likely choose the new one. Done!
Plan for 10 Days. Plan for 10 days of outfits in layers.
Shorts/pants + tee/long-sleeve tee + sweater/hoodie OR
Dresses or skirt/top + leggings or tights/socks + cardigans + accessories
Go to H&M or Old Navy First. Start at less expensive stores. If the idea of going into a store with your child gives you hives, do all your shopping online. That's okay!
Keep it Short. Even if you have a kid who likes shopping, arrange to take them to a maximum of two stores. In each store, limit yourself to 45 minutes trying-on. Bring your kitchen timer or use your smartphone so you can enjoy the time without worrying about your schedule.
Start Early. Be at the store when it opens. Your kid will be at his/her best and the stores are at their emptiest. The stock is in the right place and the staff is more friendly.
Tell Your Kid to Dance. While you're on the floor pulling items, tell your kid to dance in front of the mirror. Not only do they find it completely hilarious but it'll keep them from leaving the dressing room. Obviously this doesn't work for very little kids, but that's what strollers are for!
Make it an Outing. If you can, shop separately with each child so you can focus and have fun. End with lunch. Go for ice-cream! Post your photos to Facebook and cherish this as a day to remember.
Listen. Most importantly, listen to your child and support him or her as s/he expresses to you how s/he wants to look. If you don't agree, use your active listening skills and then respectfully explain yourself. Listen to your child's response.
Throw The Kid a Bone. Maybe you don't want your kid in all black, but they could have black accessories, no? If your boy wants to dress like a girl or vice versa, compromise on purple. Kids are who they are -- with or without you! Try with.
When Your Daughter Develops.
Schedule your daughter for an appointment at a department store with a proper lingerie department for her first bra. Continue to have her measured as she develops. Proper support is important. This is a key step in her growing up. Buy three bras maximum to allow for growth. Use camisoles to protect her cleavage from prying eyes. Teach her how to use
Styling Tape
($10) to keep her shirt in place so that she doesn't show her bra straps
or
her bra.
Kids Judge Books by their Cover.
Children -- especially teens -- can be cruel. Whether you like it or not, your child will be judged by how he or she looks. If you support your child's sense of style and encourage his or her self-confidence, your child will be able to shrug off anyone who
dares
make a rude comment.
Teach Your Kid What to Say.
I have always encouraged my kids to stick up for themselves and have
never
made a big deal about how cute they actually are. Not every kid is that savvy -- I certainly wasn't. If someone had taught me what to say when someone was rude to me, the words would have flowed.
Your Mini Stylist.
If your child wants to put together his or her own outfits, encourage it! No matter how goofy you might think it is, if your child owns the look, s/he will be just fine. If you want to offer constructive criticism, make a compliment sandwich. "I love how you put all these blues together. Next time, you might want to try adding green for a little contrast. But the shoes are fabulous!" These are teaching moments, just like everything else.
For your little Fashionista.
If your child is fashion-focused, have him or her pull items or looks they like from fashion magazines like Seventeen. Teen Vogue has some fashion spreads for boys. Spend some time talking through the looks your child has pulled to discover what your child wants his or her look to be. Pinterest and Polyvore are also great fun for computer-savvy older kids.
Still got hives?
If you have a friend or family member who loves fashion or style (and is kind), set up a date for the two of them to talk fashion or encourage the two of them to go to your local art museum together to talk about color and texture.
Activities:
Try this great
book
from Seventeen for hours of fun and help focusing his or her sense of personal style. Buy books of historic paper dolls so that s/he can learn about the history of fashion. Like any other interest, an interest in fashion can lead to wonderful things!